Internet & Voice Circuits
Voice Circuits
The selection of a telephone local exchange carrier (voice lines) is an important decision. Discount Telecom has seen many instances where companies and organizations have tied themselves into long term and binding contracts, only to see their usage reduce substantially or a competitor offer a substantially lower price. We work with all the major vendors during phone system installations so we are well positioned to evaluate their performance. Let Discount Telecom guide you from experience when you need to buy or renew telephone circuits.
In our area, Frontier is the incumbent local exchange carrier. There are opportunities to save a lot of money on long distance fees when using a T-1 circuit, although there are instances where ordering a regular B-1 (POTS) line is the best strategy. Call us to discuss your requirements to make a more informed decision.
Internet Circuits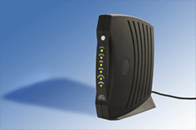 Just as the selection of a phone line vendor is important, the same is the case for your business internet provider. The big vendors in our area are Frontier, Comcast and Spectrum and all offer business class offerings.
In some cases though, particularly organizations with demanding internet requirements, a faster circuit is needed. This can be provided by FIOS (Frontier fiber optic internet) subject to availability or high speed wireless service. In some cases, wireless speeds of 100Mbps up-and-downstream can be reached depending on location and roof-top access (an antenna is normally needed to point to a tower).
Point to Point Circuits
In the past, frame-relay and point-to-point circuits were the only way to set up private circuits between office locations. This has largely changed now with the introduction of MPLS. This technology is based on a T-1 circuits that are controlled by a local exchange carrier. It is similar to a VPN mesh but without the encryption overhead. The advantages are lower cost circuits and the ability to provide Quality of Service (QoS) which is the ability to prioritize certain types of traffic on the circuit. The most popular example is Voice-over-IP where the quality of service can make a big difference to voice quality. Call us to discuss your needs for T-1 based circuits.